Orthodontics
Orthodontics is a field in dentistry that specialises in realigning teeth and improving the occlusion or the way the teeth mesh together.
A malocclusion with crowding of the teeth can cause speech impairments, damage to soft tissues and the teeth are harder to keep clean resulting in a greater risk of tooth decay and gum disease.
Orthodontic treatment will bring the teeth, lips and jaws into alignment and will not only result in better function but also increased confidence and self-esteem due to the resulting smile.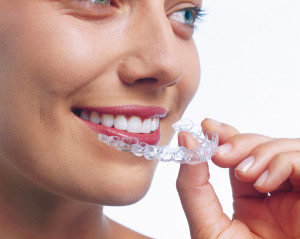 INVISALIGN is a form of orthodontic treatment that straightens teeth and closes spaces. A series of clear removable aligners that are changed every two weeks are used to transform your smile. See our information sheet for more details and ask us here at Richmond Road Dental how INVISALIGN can work for you.